Katla Pouch
$

34.00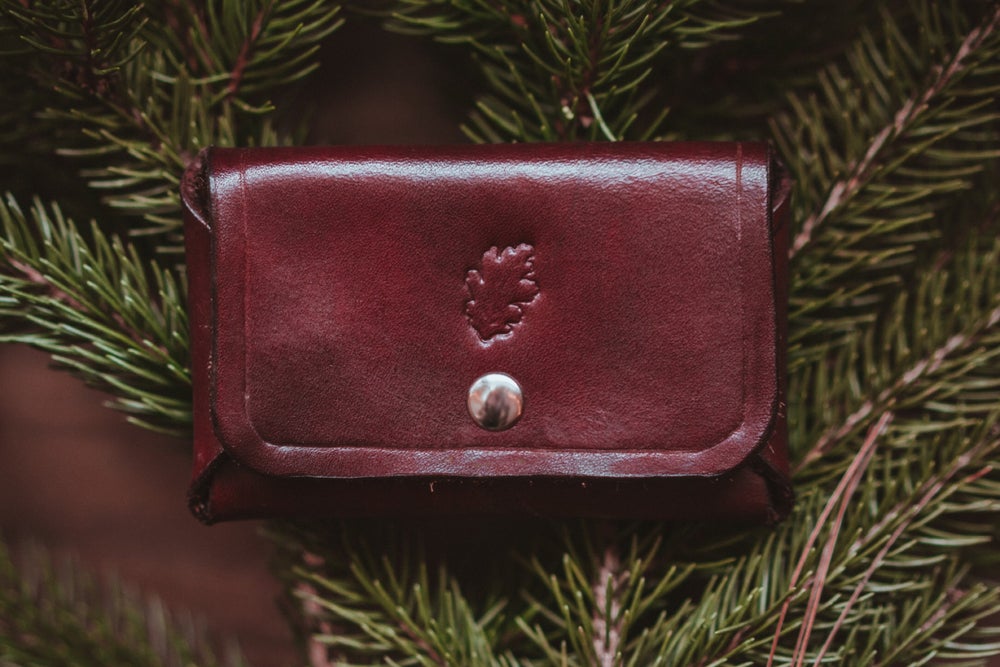 **This item is currently made to order. Please allow 2 weeks for shipment. Special accommodations can be made, for special inquiries, email us as Christian@OakandBristle.com**
The Katla Pouch takes its name from the beautiful volcano in Iceland who last erupted in 1918, for this volcano, time seemed to have stopped, in a time where babe ruth was hitting home runs; and now it rests, for now. However, everything else kept on moving forward, kept inspiring and innovating, never standing still. It is nice sometimes to go back to a simpler time before this chaotic world we now live in.
With the Katla Pouch, we hope you enjoy the simple things.
This pouch comes with one opening in the top. secured with a (silver/brass) snap secured on the sides with (silver/brass) rivets to ensure security for your wares. With 3 sizes: Small, Medium and Large, it can be used as a simple cardholder, all the way up to a full sized clutch, great for both men and women. Available in 3 Colors. Mahogany, Dark Brown, Natural.
Dimensions:
Small: 2'' x 4" closed
Medium: 3'' x 6'' closed
Large: 4'' x 8'' closed
(Custom Sizes Available Upon Request)
- Locally sourced vegetable tanned leather 3oz
- Hand riveted with (silver/brass) rivets
- Waxed and burnished edges
- Includes Oak & Bristle Signature Leaf emblem
All products are backed by our 100% satisfaction guarantee
#westinqueue
#keeptreadingforth
"Keep Treading Forth with Ecstatic Curiosity"
Share