Oliver Wallet
$

44.00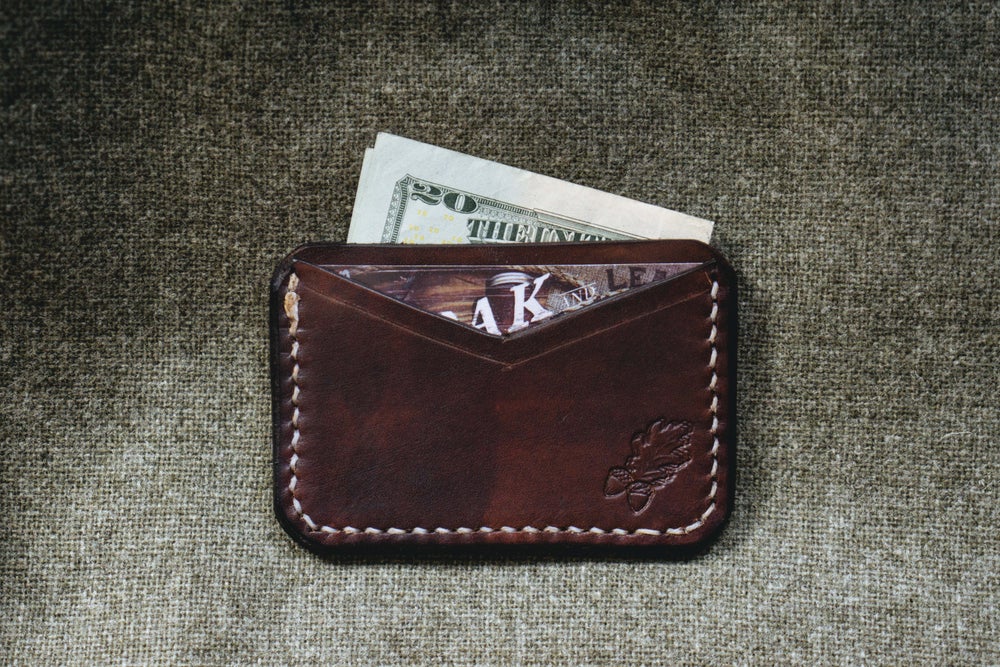 **This item is currently made to order. Please allow 2 weeks for shipment. Special accommodations can be made, for special inquiries, email us as "Christian@OakandBristle.com"**
The Oliver Wallet takes its name from my brother-in-law's father, Oliver Hill. He is a man who never stops and is as hard working as the Oliver tractors he uses. Oliver is also the name of the famed 1963 Opel Kadett which was aptly named "Oliver" which featured on Top Gear and never let the elements get the best of him. Here's To Oliver!
With the Oliver Wallet, we hope you always strive to work your hardest, not matter what obstacle may be in your way.
This wallet comes with a main slot in the front for cards, and in internal compartment for storing cash, receipts, and more cards etc.
- Locally sourced vegetable tanned leather 3oz
- Hand stitched with waxed linen thread
- Waxed and burnished edges
- Includes Oak & Bristle signature leaf.
All products are backed by our 100% satisfaction guarantee
www.OakandBristle.com
#westinqueue
#keeptreadingforth
Share